ALDI
Promoting the supermarket's organic food product line to extremely pre-targeted audience groups via third-party audience data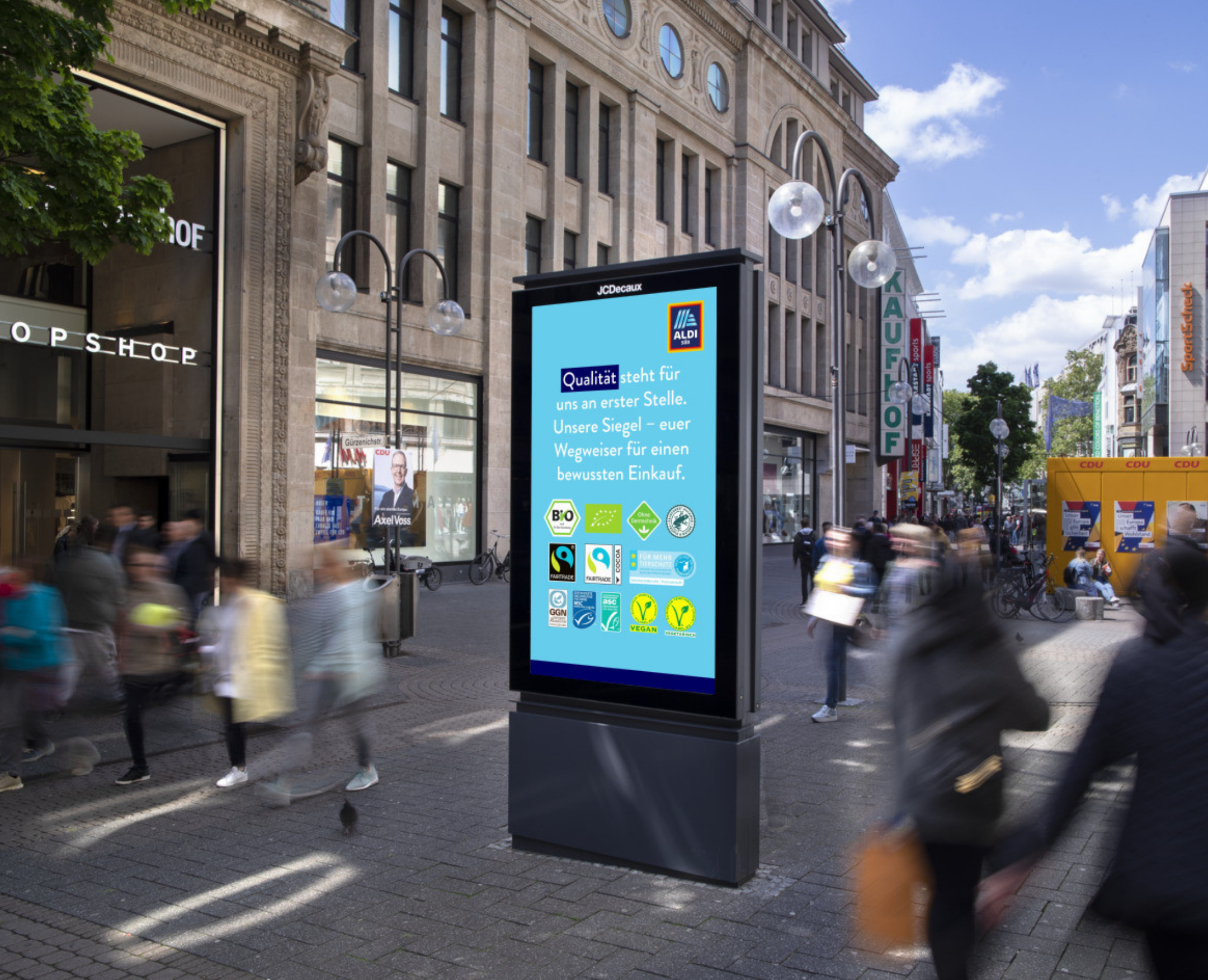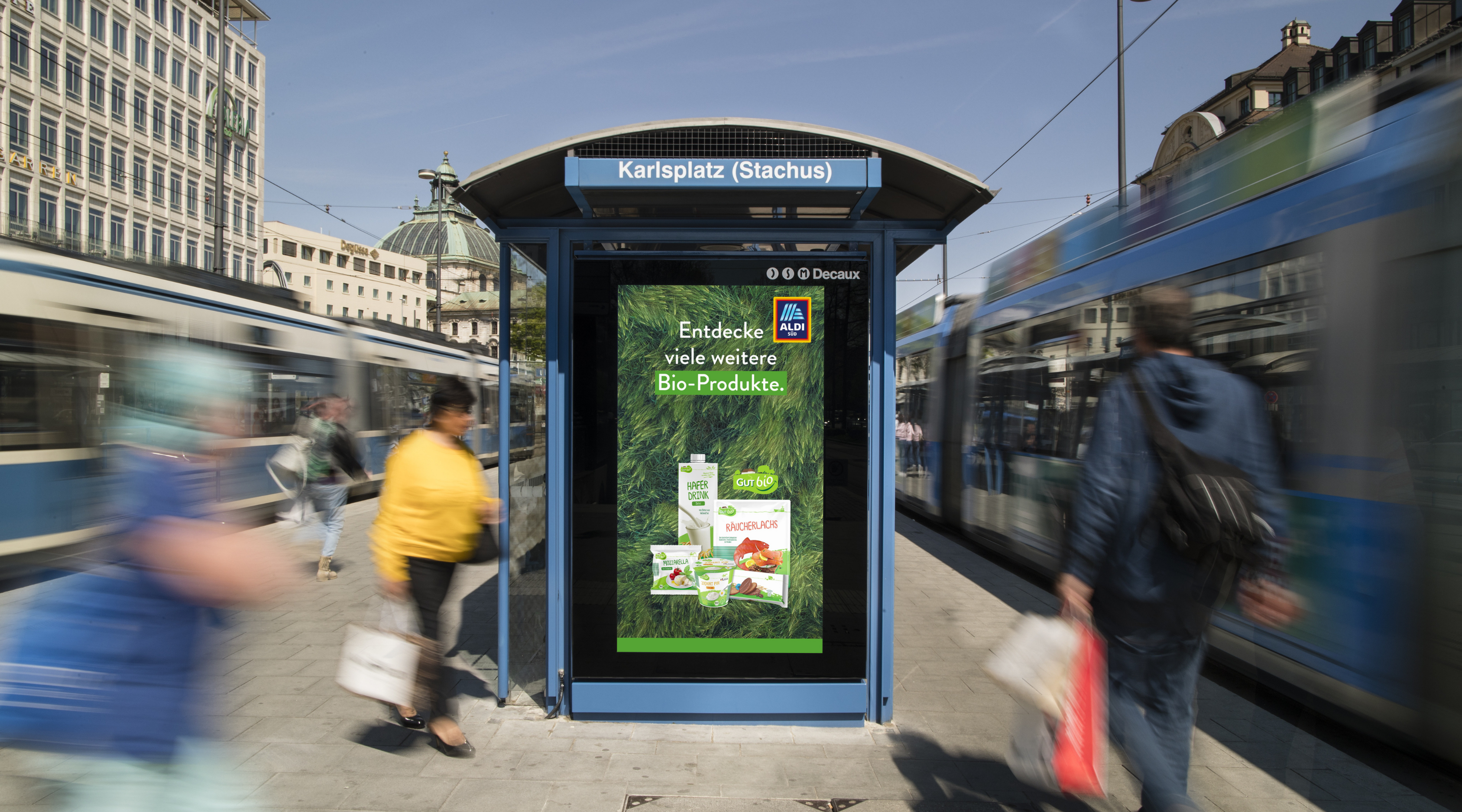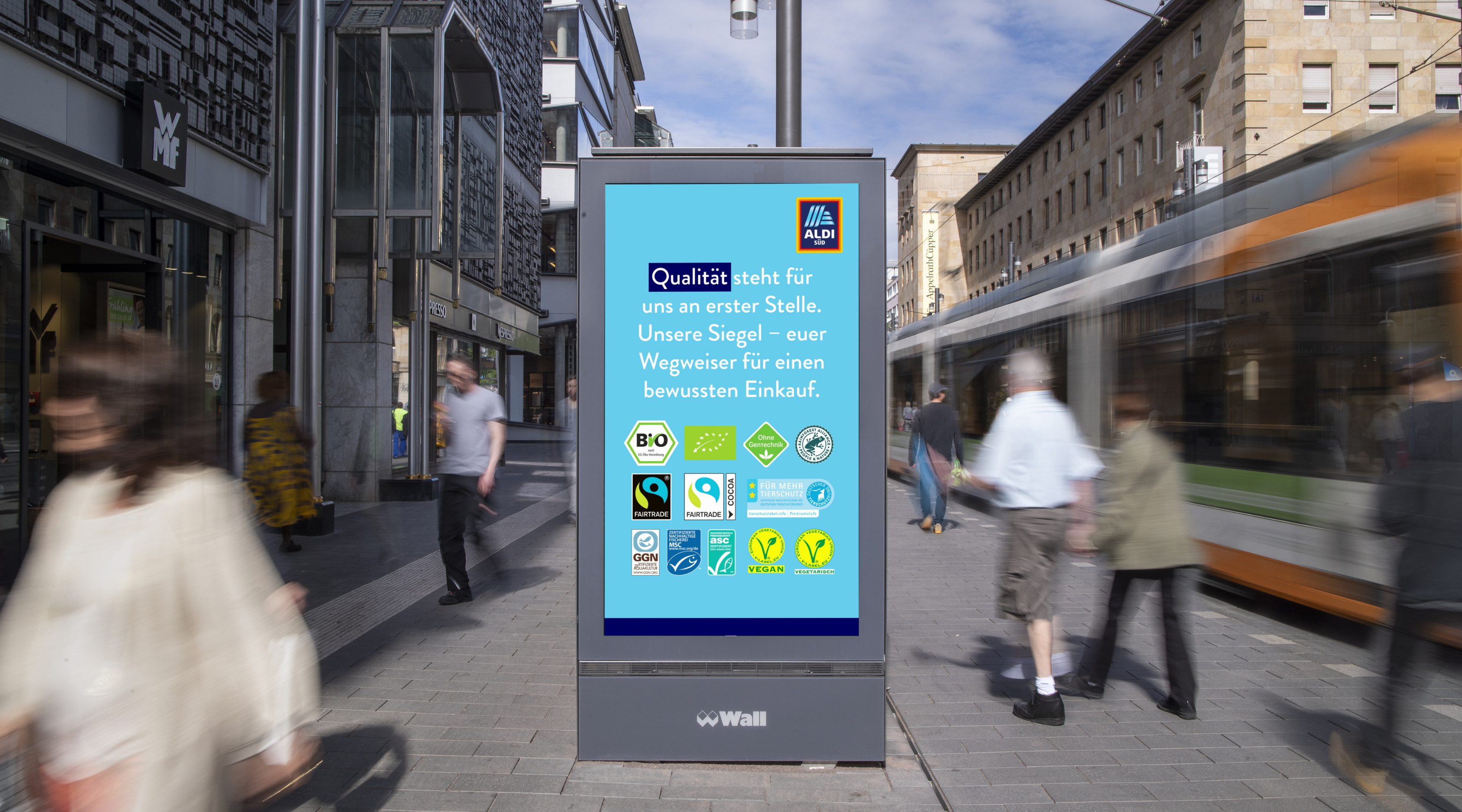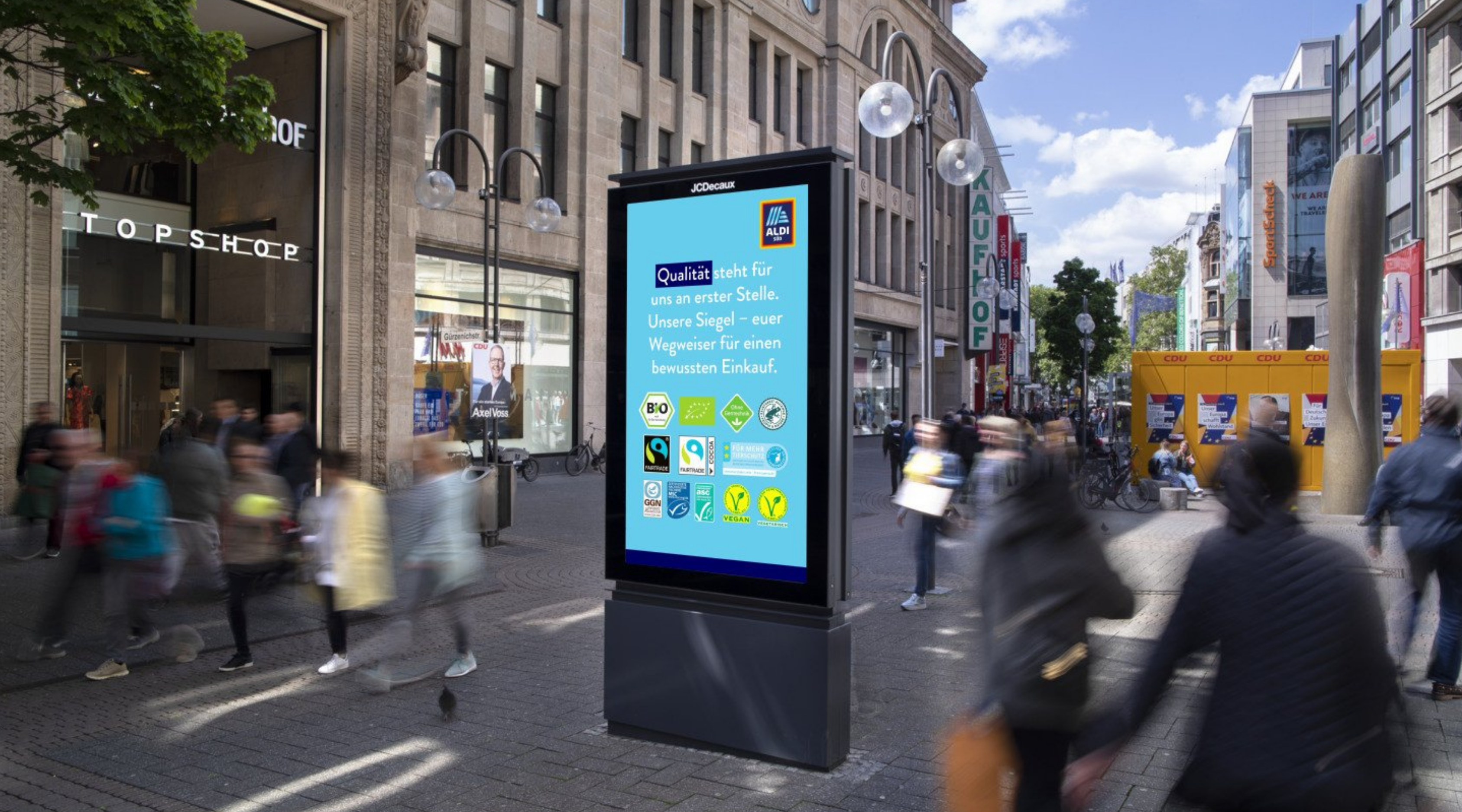 +35% uplift in the target group vs. no observed uplift in the traditional OOH campaign
Results
Cities across Germany including Cologne, Munich, Düsseldorf and Mannheim
Location
WallDecaux, areasolutions, Hawk, Adsquare
Partners
ALDI, a leading supermarket in Germany, wanted to run a campaign to promote their line of sustainable/ bio/ organic food products, in line with consumers' expectations of food quality growing stronger.
To promote their organic GUTbio line together with other organic products in their portfolio, the programmatic OOH campaign used third-party audience data provided by Adsquare to focus on extremely relevant pre-targeted audience groups - identified as 'Green', 'Nature Lovers', 'Organic & Eco-conscious' and 'Sustainability', thus increasing relevancy for these audiences. The campaign ran for ALDI SÜD across a number of cities in Germany.
As a result of this accurate audience targeting, ALDI observed up to +35% uplift in the target group - an incredible result vs. no observed uplift for the traditional OOH campaign.
For full details, download the case study.