Burger King
Combining proximity, audience targeting and in-flight optimisation to drive in-store visits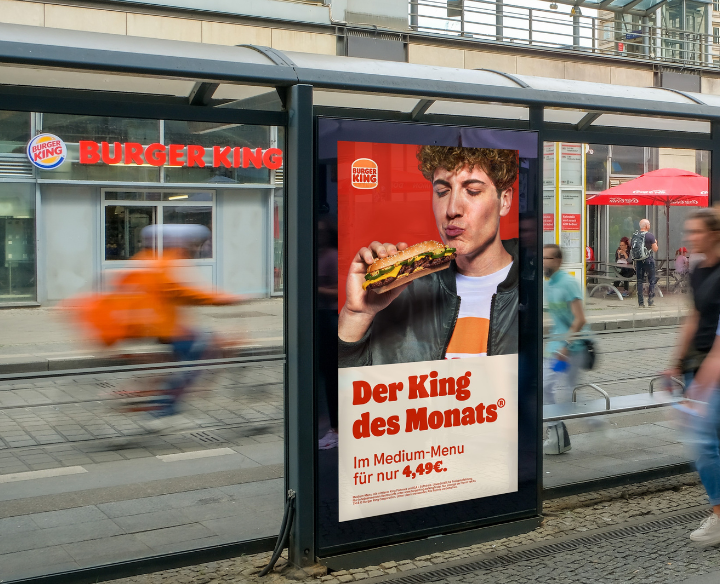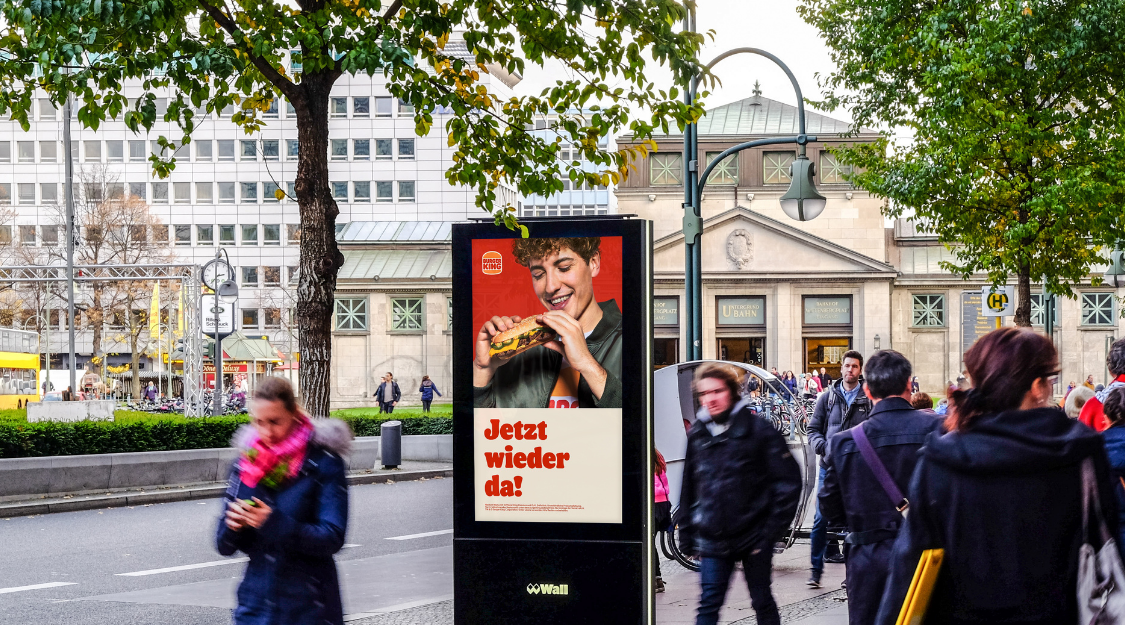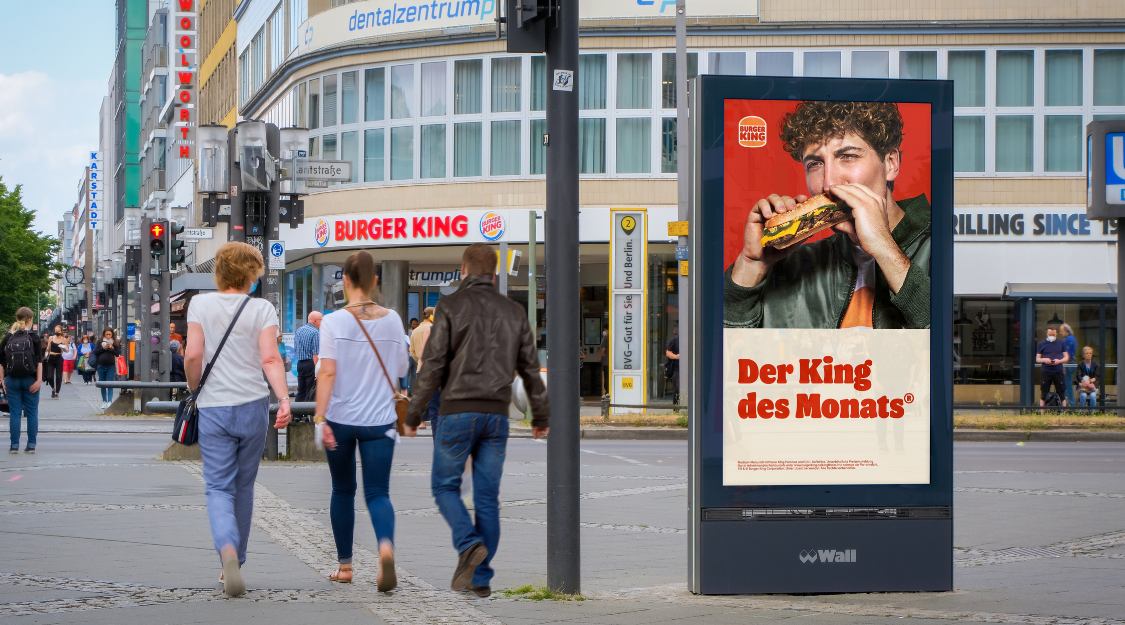 Increase sales in Burger King restaurants
Objective
National campaign with biggest cities in Germany
Location
WallDecaux, Posterscope, Splicky, AdSquare
Partners
Every month, Burger King offers an exclusive, unique burger called "The King of the Month", which was the focus of this campaign.
The first phase of this campaign used audience targeting to specifically target 'fast-food lovers', as well as proximity targeting to select screens close to Burger King restaurants.

Live performance optimisation was then enabled in the second phase of the campaign via real-time footfall data from Adsquare, enabled via Splicky DSP. The client was able to see which screens were particularly successful at driving visits to their target Burger King restaurant. This meant the campaign could be optimised in-flight for the very effective locations, making the best use of the budget.
Download the case study for full details.