Crack'd
A multichannel campaign comprising programmatic OOH, mobile and CTV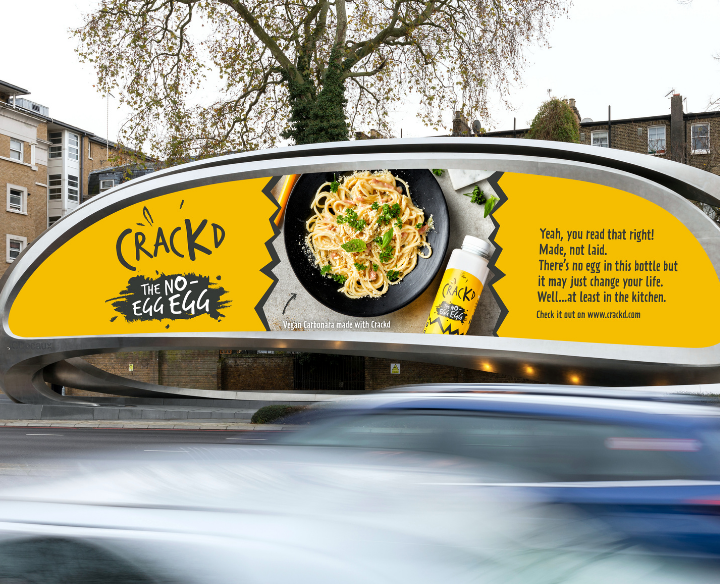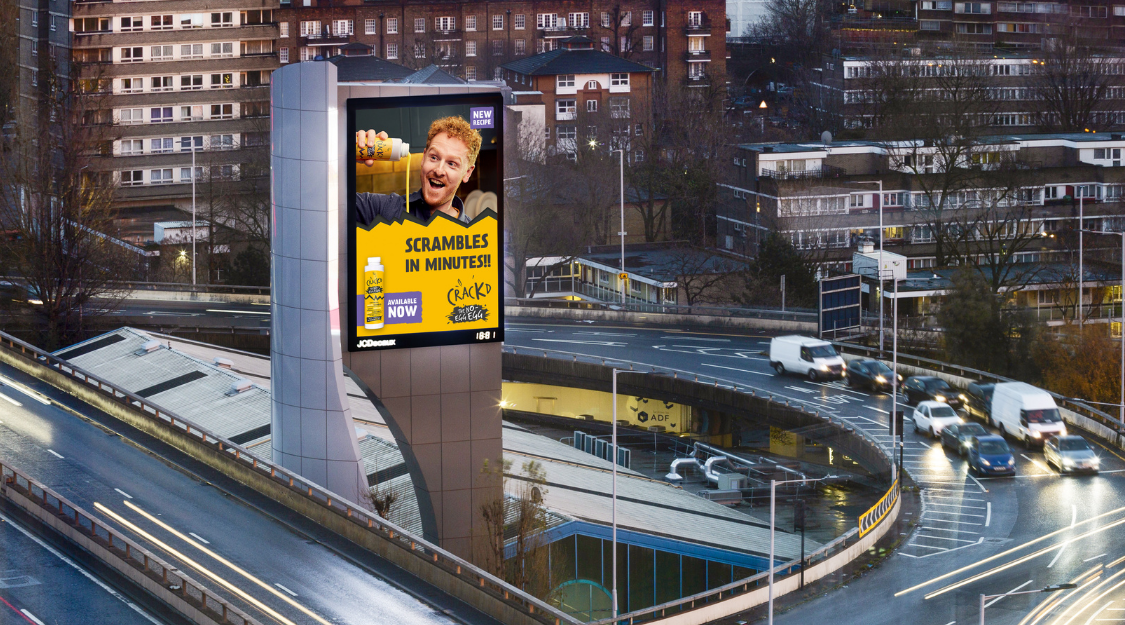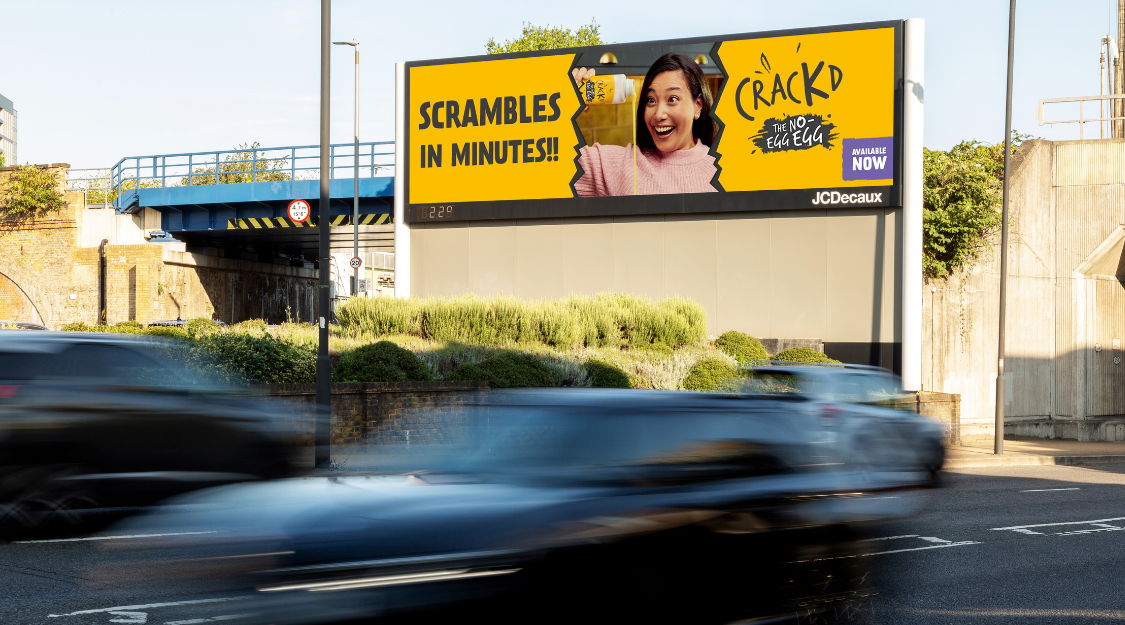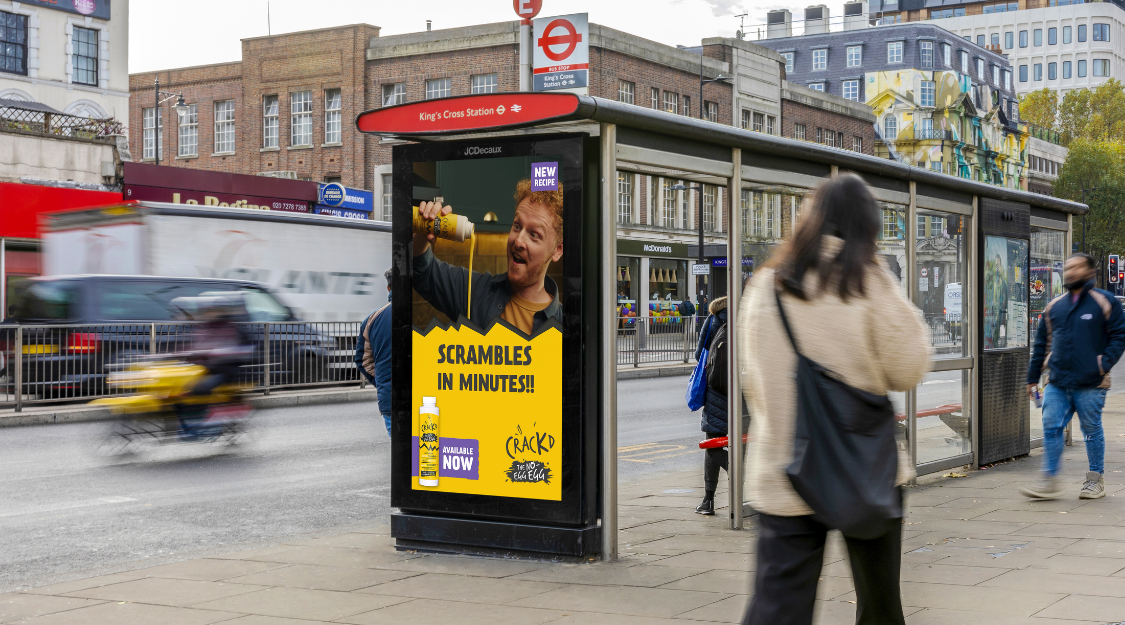 17.4% in prompted brand awareness (TV-only results)
Results
Roadside and street furniture in United Kingdom
Location
JCDecaux UK, Hivestack, Regital, CNS and Skyrise
Partners
Crack'd, a plant-based egg replacer, is a new-to-market challenger brand. To turn heads, they activated a head-turning multichannel campaign comprising programmatic OOH, TV and mobile.

Programmatic OOH was deployed at a national level in core city areas that indexed highly as vegan hotspots, as well as locations near high-performing Crack'd stockists.
For full details, download the case study.