Jeep
Omnichannel campaign with mobile display, digital audio, programmatic DOOH and connected TV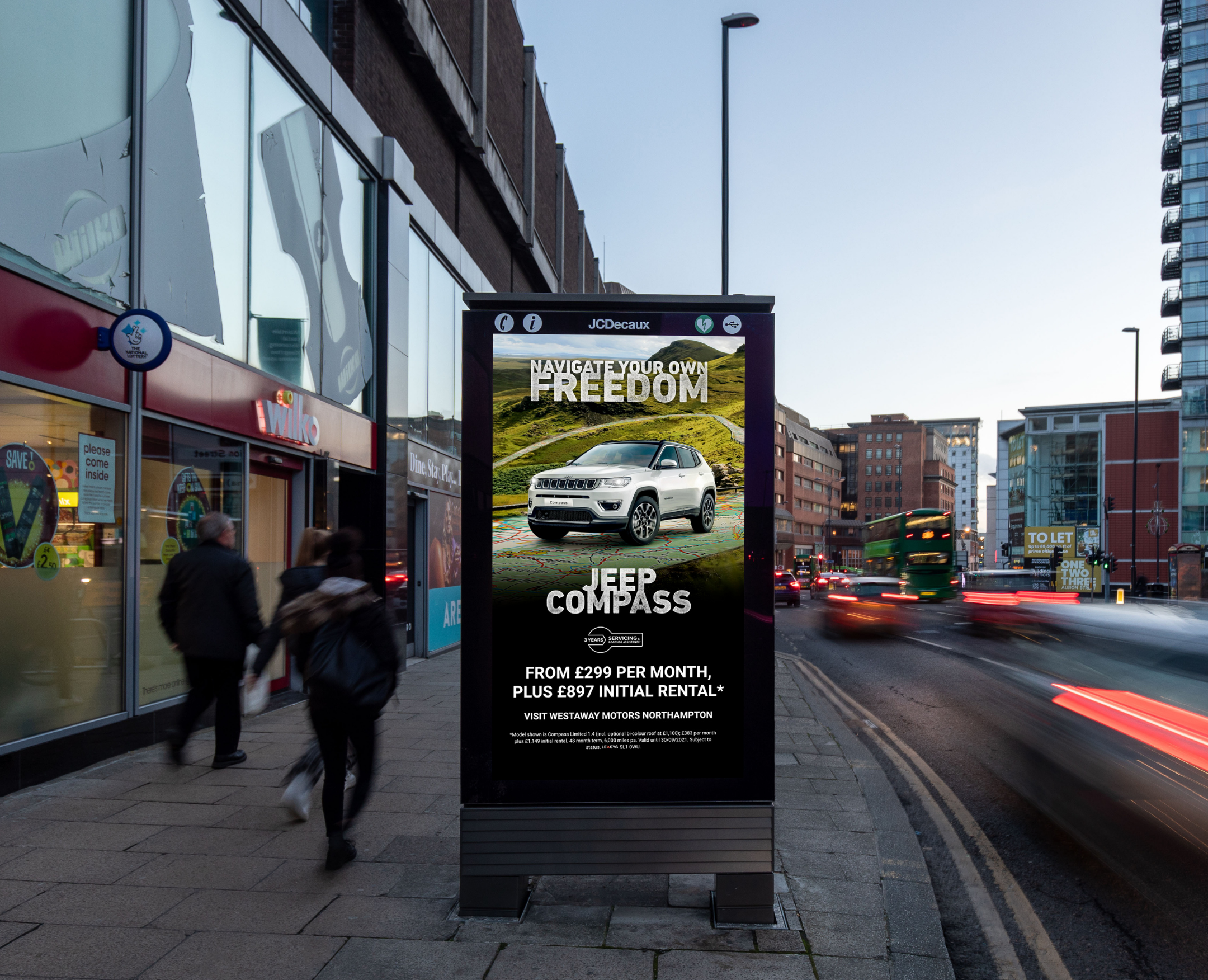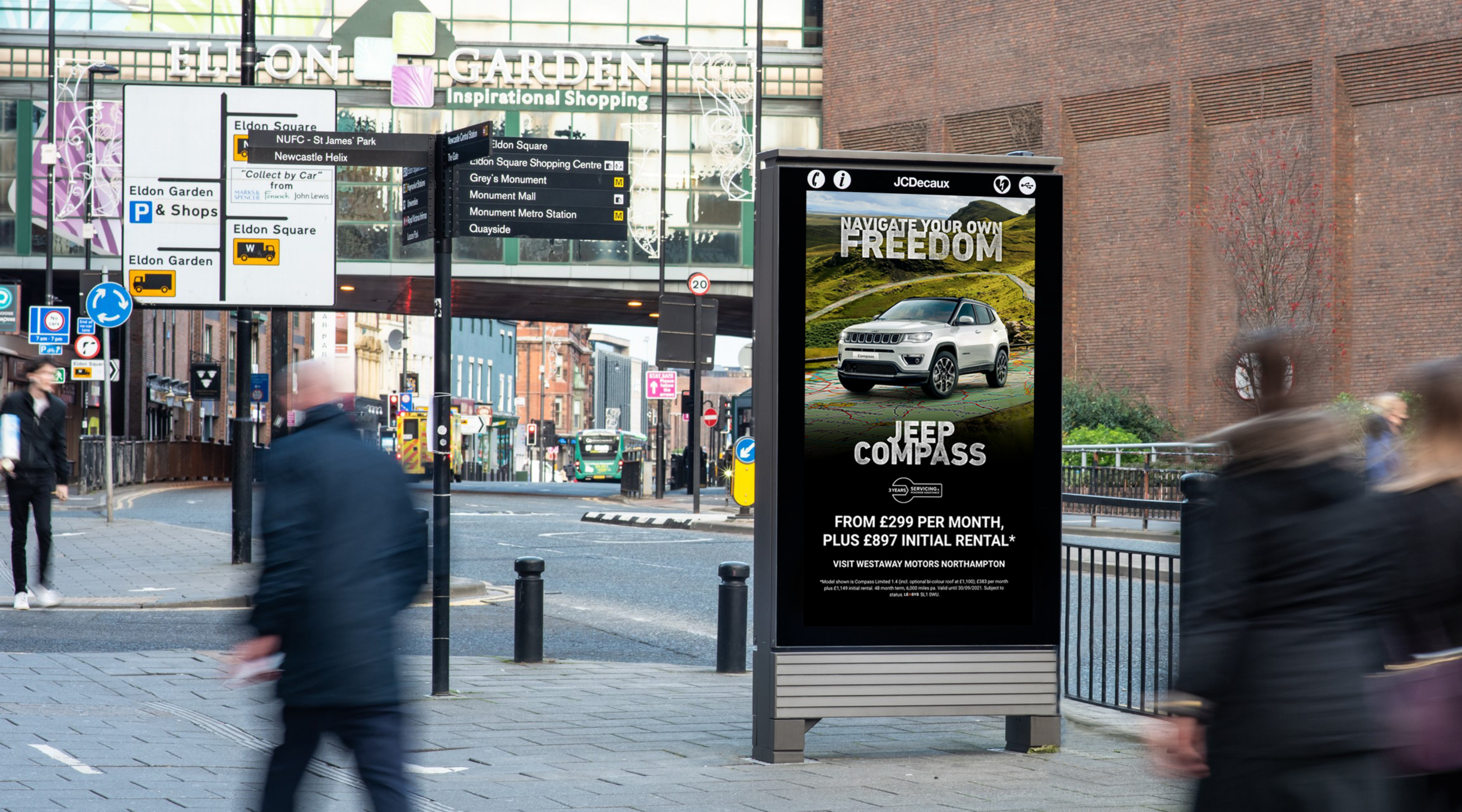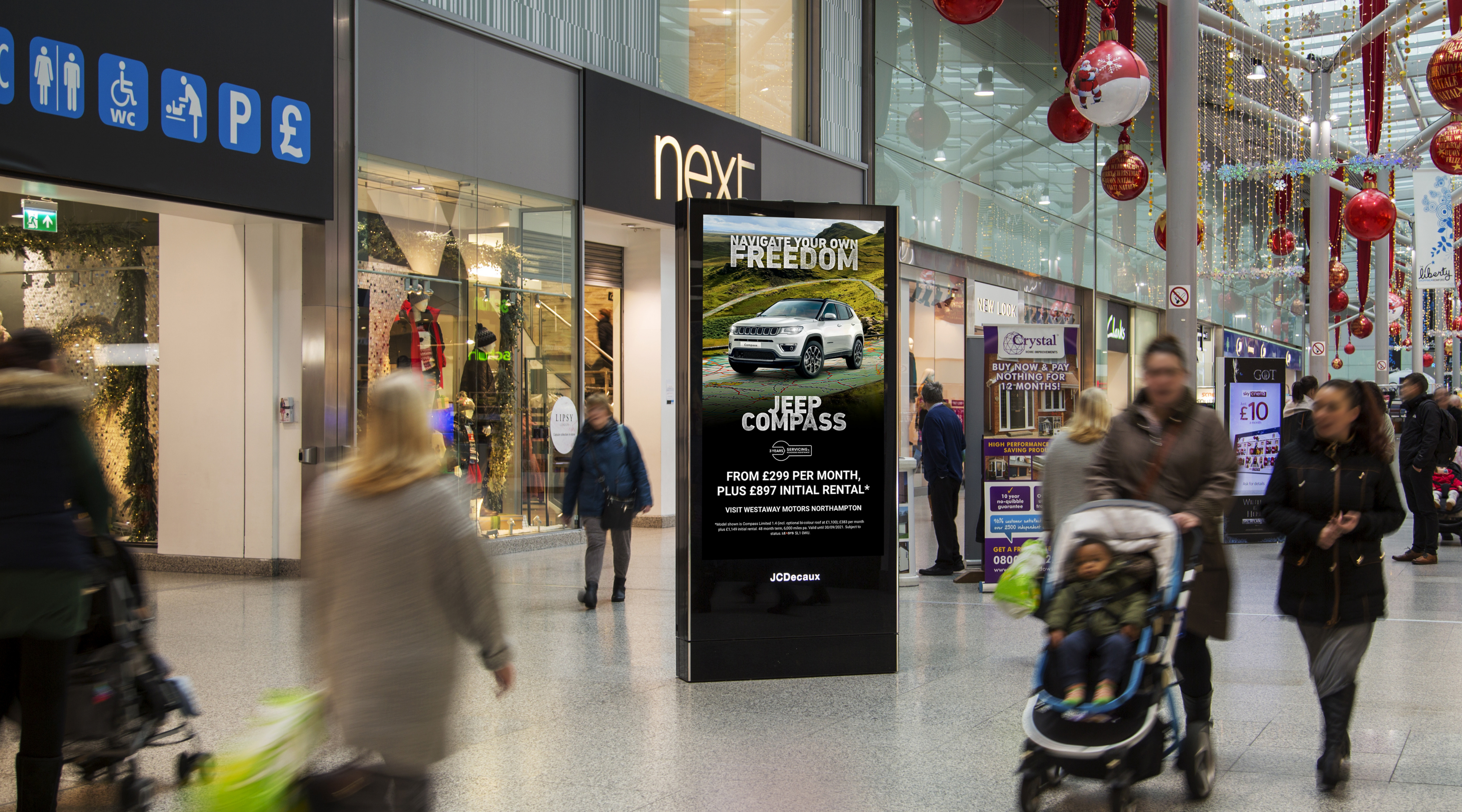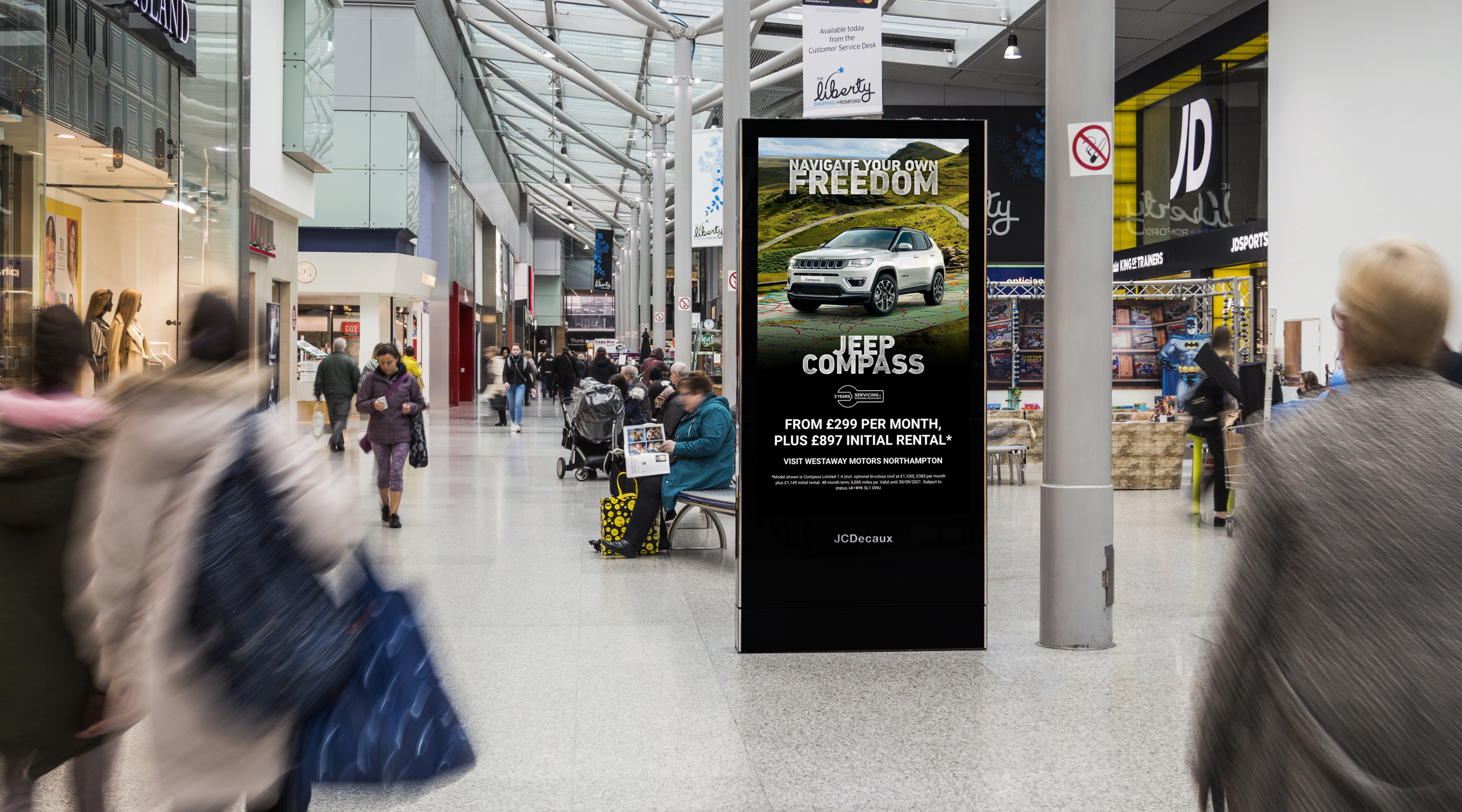 700 Compass models sold, achieving 50% of annual sales target
Results
Audiences within 5km of 20 selected Jeep dealerships across the UK
Location
Hawk, Starcom, JCDecaux UK
Partners
To increase sales of their hybrid SUV model, the Compass, Jeep and Starcom approached Hawk to run a location-based omnichannel campaign.
Running on JCDecaux screens through the VIOOH platform, as well as across Global and Broadsign inventory, the campaign was displayed to audiences within a 5km radius of the top 20 Jeep retailers across the UK.
This campaign utilised programmatic capabilities including geo-targeting as well as real-time footfall optimisation in order to drive results. The omnichannel approach created a comprehensive user journey, enabling users who were exposed to DOOH ads to later be retargeted with audio and display creatives, increasing relevance and maximising the likelihood of visit to a Jeep dealership.
This approach was incredible success: the cost per visit for users exposed to an audio ad only was £709; this decreased to £267 when they were retargeted with a mobile ad. Users were also more likely to visit a dealership if they were exposed to audio and DOOH ads and retargeted with a mobile display ad than if were only served a mobile display ad. Overall, 700 Compass units were sold, achieving 50% of the annual sales target, and there were 2,833 visits to a Jeep dealership within 10 days of being exposed to an ad.
Download the case study for more information.