Klarna
Super-flexible, non-guaranteed campaign with an always-on approach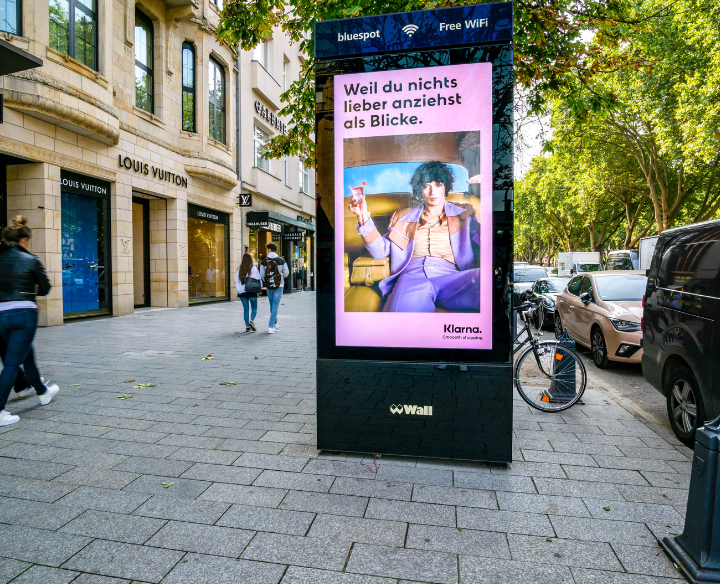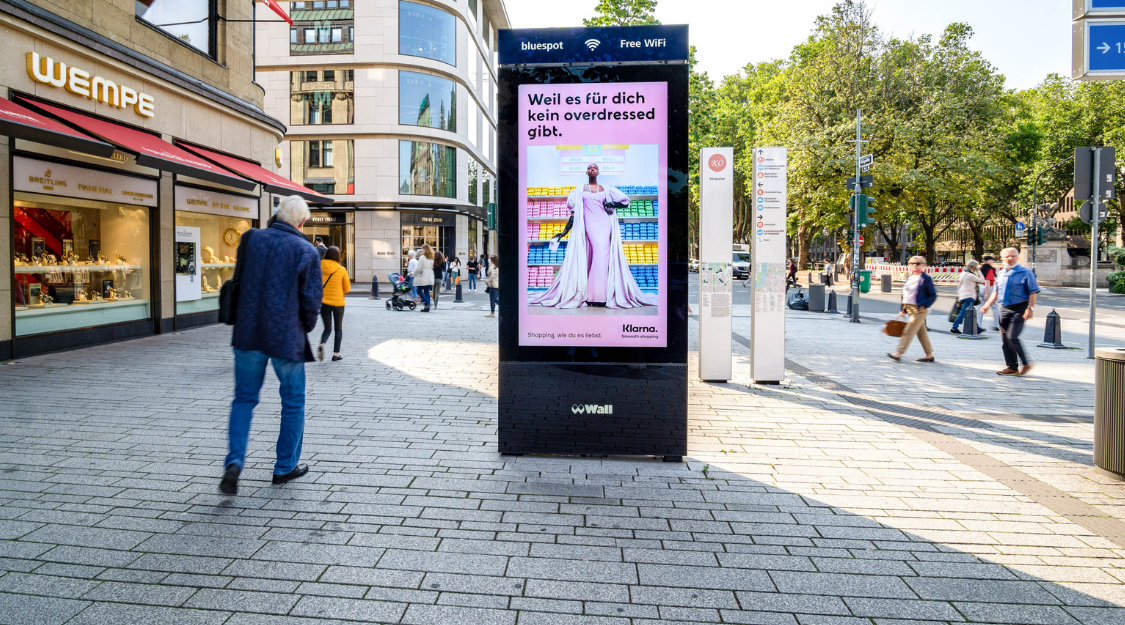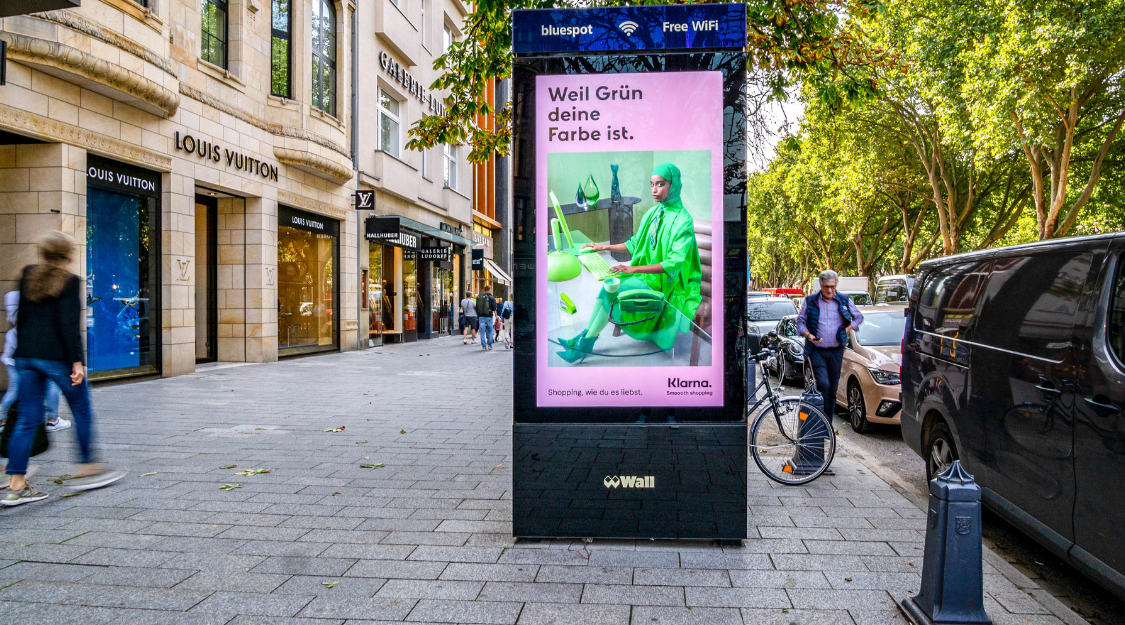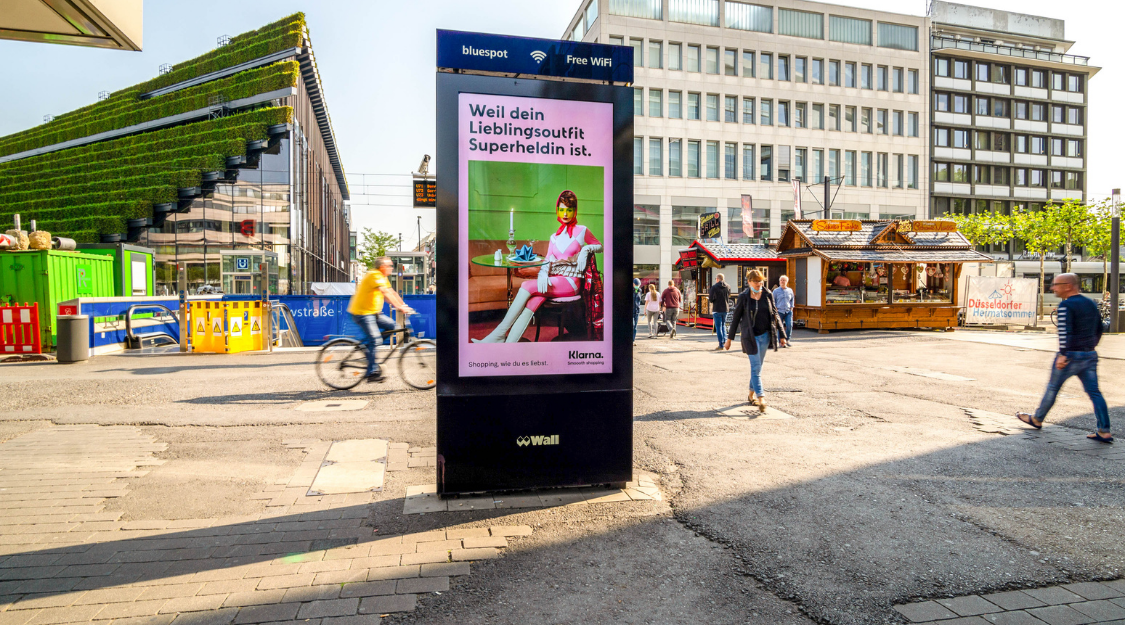 50% increase across target audience and 42% increase in brand recognition after the campaign
Results
National campaign with biggest cities in Germany
Location
WallDecaux, Active Agent, Kinetic
Partners
Klarna, the online payment method provider, ran a 6-month non-guaranteed deal in Germany across street furniture during the pandemic.

Targeting specific groups and using creative content that changed frequently grabbed the attention of audiences. Maximum flexibility was afforded during pandemic COVID-19 by programmatic, which allowed the client to stop whenever mobility numbers dropped and reactivate the campaign whenever mobility numbers increased.
This campaign saw incredible results, with 55M impressions served over the campaign period and a +50% increase in contact across the target group. Last but not least, brand recognition of Klarna increased by +42% - the result of the overall multi-channel campaign!
Download the case study for full details.