LichtBlick
Programmatic DCO campaign for a green energy provider, running on low CO2 emitting screens with dynamic social and political messaging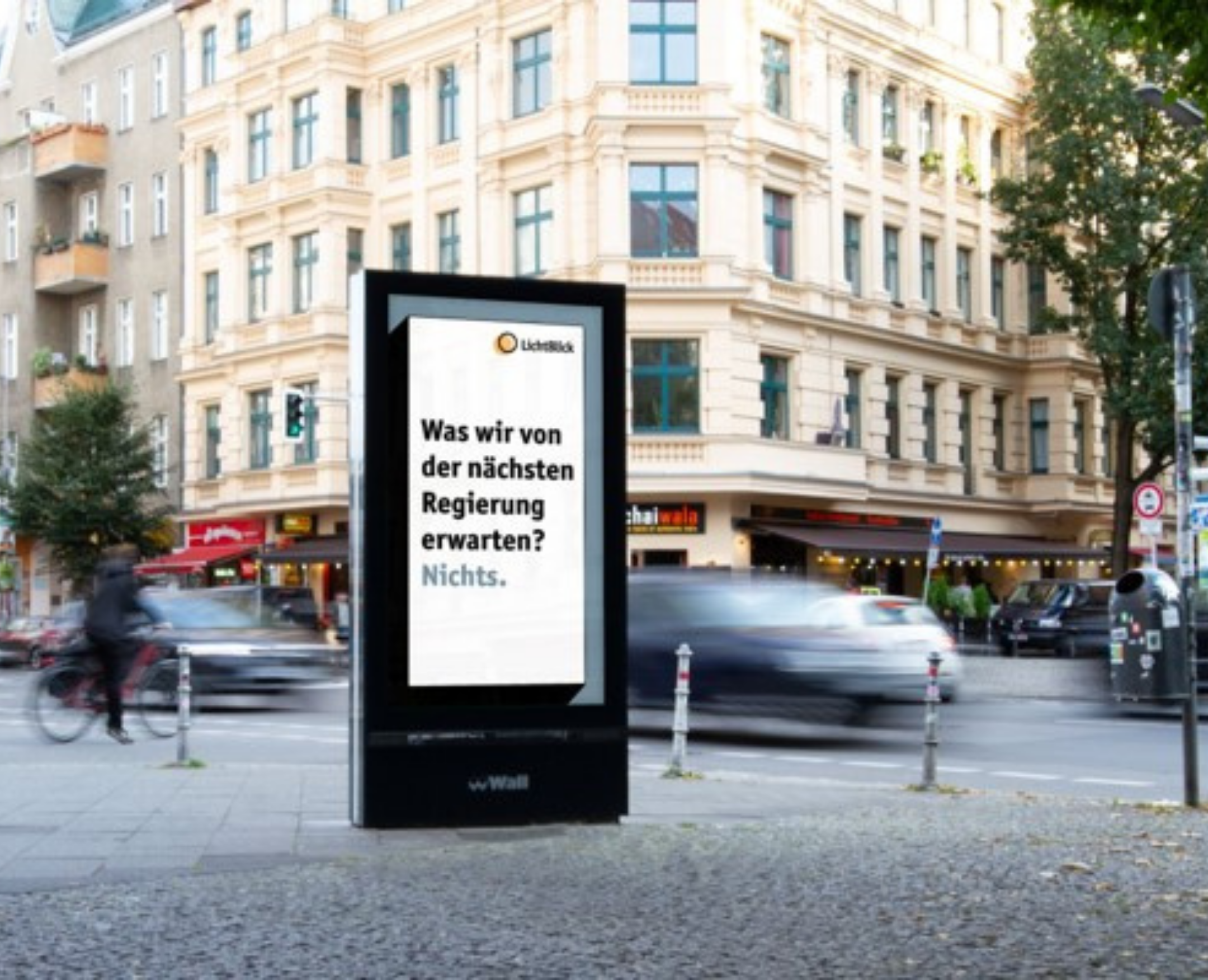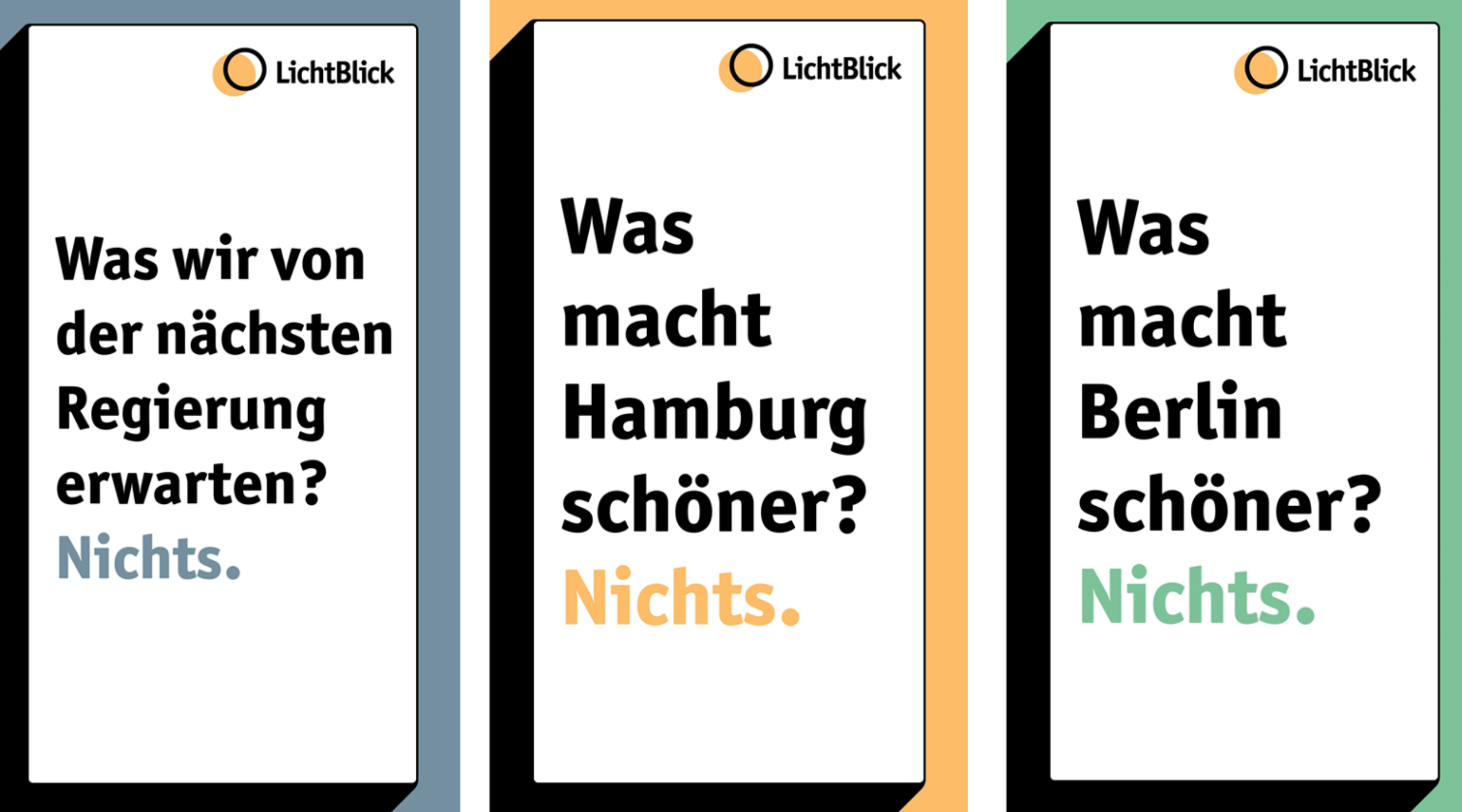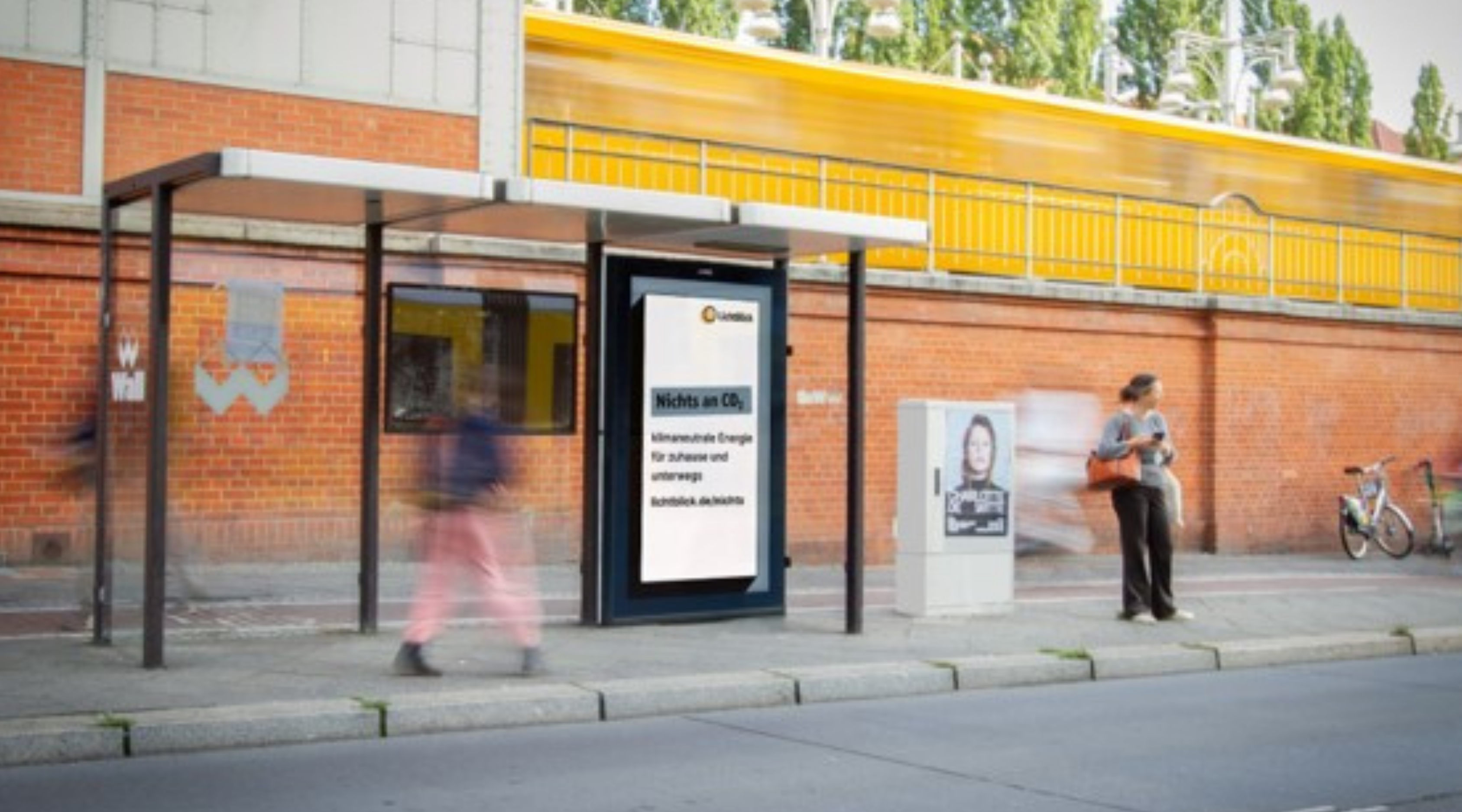 +8% uplift in target group
Results
Roadside across the German cities of Hamburg and Berlin
Location
WallDecaux, Active Agent, Crossmedia and NQYER X
Partners
September 2021 was a politically and socially charged month for Germany, with federal elections as well as a global climate strike taking place.
LichtBlick, a leading green energy provider, wanted to run a campaign to reach the general public with messaging that was relevant and contextual - whilst remaining CO2 neutral. Working with WallDecaux, who provided them with all of the CO2 information around each screen, the client was able to create a CO2 per impressions index - only running the campaign on selected screens with the lowest CO2 emissions.
The dynamic component in this campaign was the text. The first component of the DCO was centered around the location - for example, in the neighbourhood of Kreuzberg, known for being more liberal, the messaging changed to be more liberal, while it adapted to other districts in Berlin which were more conservative. The second component of the DCO was the social and political events of the federal selection and the global climate strike, enabling the messaging to change around the dates on which these were taking place.
Overall, this campaign displayed 2,688 ad variations during its duration, and saw a +8% uplift in its target group.
For full details, download the case study.