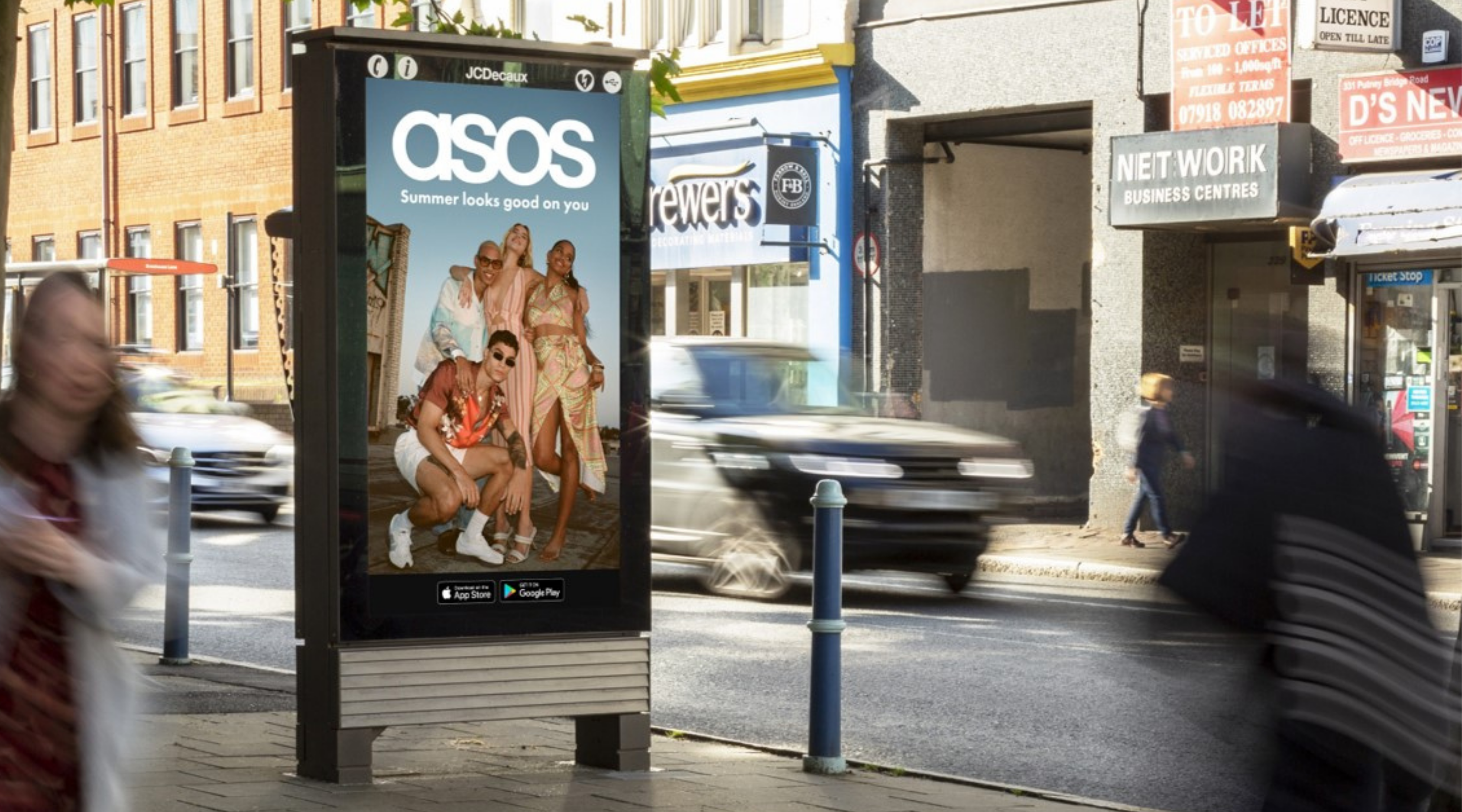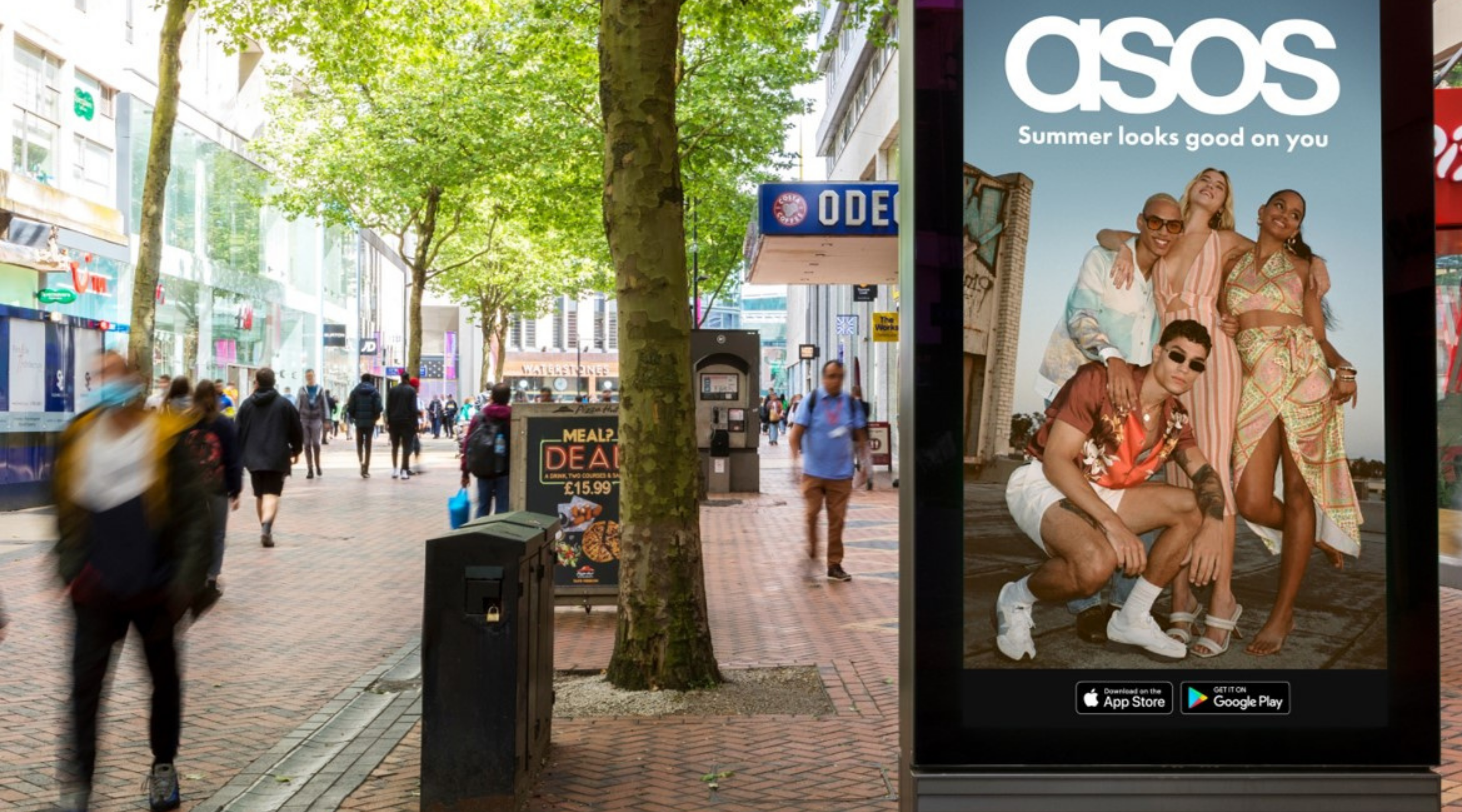 +1% increase in overall market share post-campaign
Results
Roadside across various London boroughs and nationwide in the UK
Location
For their summer campaign, ASOS wanted to reach their fashion conscious audience. Using a programmatic guaranteed approach, a dynamic campaign was delivered to roadside inventory across various London boroughs shown to be receptive to the key demographic, as well as nationwide.
This campaign saw amazing results, with a +10% uplift in brand awareness, as well as +1% increase in overall market consideration!
For full details, download the case study.