Careers
We Are VIOOH
Want to join a forward thinking company in a fast-paced environment? Then you've come to the right place.
Want to join a forward thinking company in a fast-paced environment? Then you've come to the right place.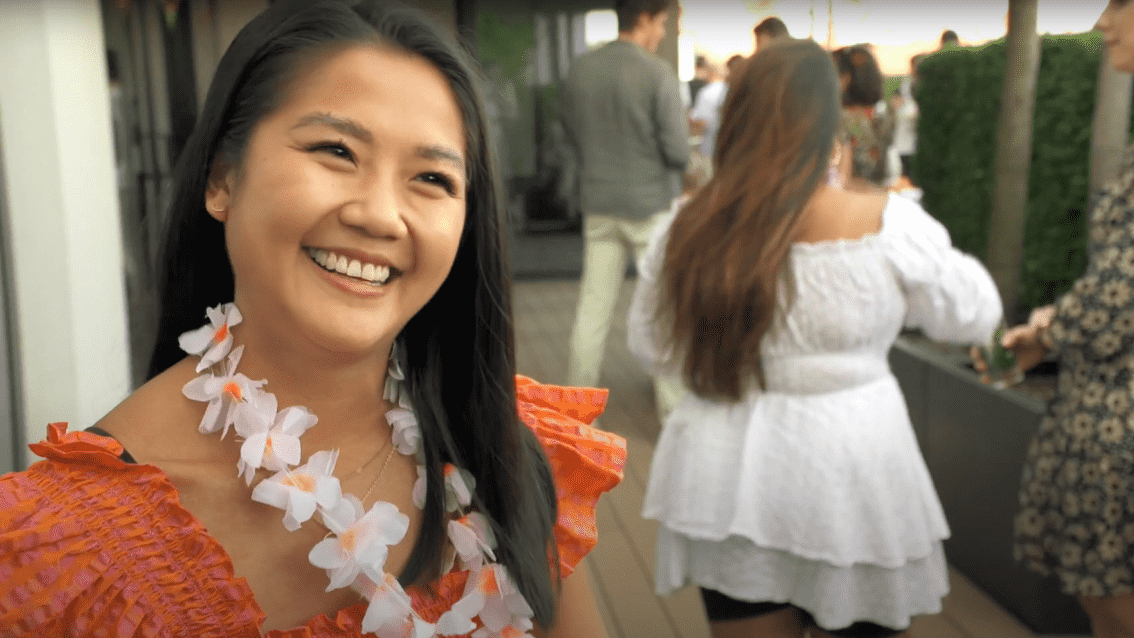 Digital First / Hybrid workplace
We are a hybrid and flexible workplace. Employees can work in the office and from home, empowering all VIOOHers to thrive regardless of location and ensuring we can attract diverse talent to support our global expansion.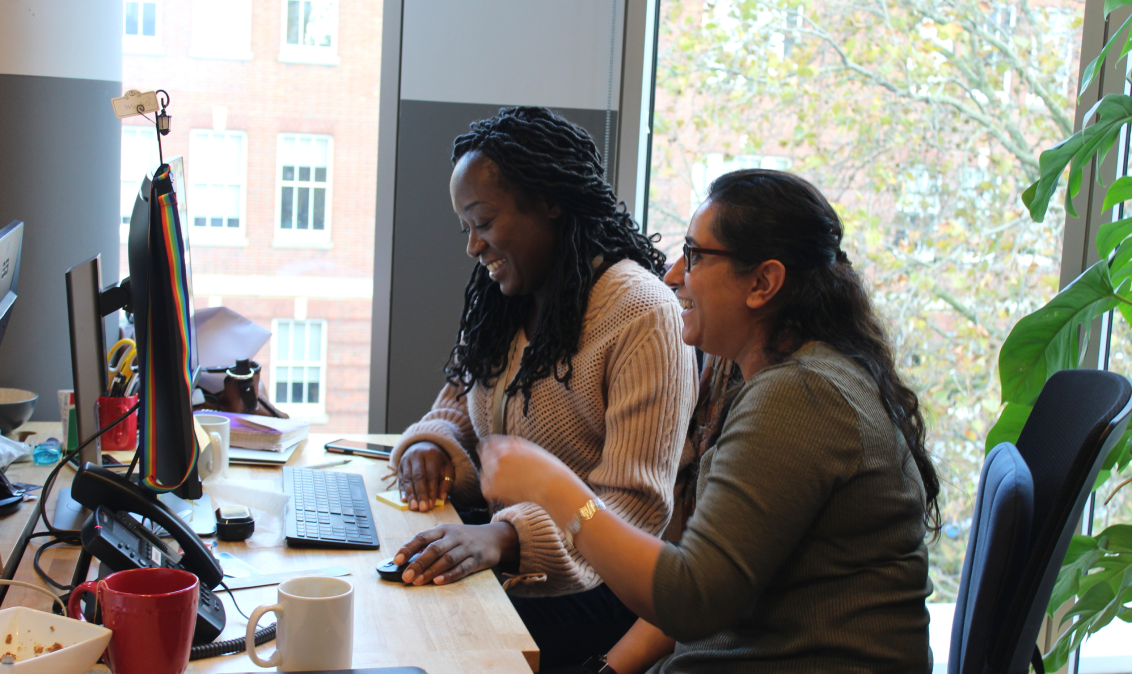 Our Growth
VIOOH (pronounced "view") is a fast-growing business that is defining the future of out-of-home advertising across the globe.

Since our launch in 2018, we have continued to acquire great talent at all levels and across all disciplines of VIOOH, growing 50% in 2020 alone. We truly can match your ambition with our growth!

We are expanding our global footprint, having built out teams in London, China, and the US, with continued plans in 2021 and beyond.
Integrity
We are honest, transparent and we truly trust each other.
Make it Happen
We make it happen; we're relentless and remarkable, we pursue excellence
Be Courageous
We're fearless. We don't fear uncertainty. We dream big, we're curious and we think differently.
Team VIOOH
We are stronger together (one team!), we collaborate and respect each other, we value diversity.
Customer Centric
Our customers are the very core of VIOOH. We listen and are accountable to our customers.
Life at VIOOH
Together we are creating a great place to work and placing your experience and safety at the heart of everything we do.
Diversity & Inclusion
One of our #TeamVIOOH values is "We are stronger together (one team), we collaborate and respect each other, we value diversity".
We believe that D&I is the responsibility of everyone and that a diverse workforce builds stronger teams, which are better equipped to face the challenges of tomorrow.

With the help of the D&I committee, we will continue to build a business underpinned by kindness and integrity where every individual feels they can belong.

One positive of creating a hybrid workplace is that we can create opportunities for talent that would not have been possible pre-COVID. Flexibility and creating a digital workplace enables us to share knowledge and focus on the capabilities and output that we need rather than focus on location.
Benefits & Perks
Flexibility
· Hybrid working (remote or office)
· Core hours 10 am - 4 pm
· Early finish Fridays
Learning & Development
10% of your week for growth and development through our learning and development programme.
Rewards
·Competitive salary
·Discretionary annual bonus
·And much more!
Meet some of our employees
Finance
People
Commercial
Marketing
Product
Technology
VIOOH China
Finance
The finance team is at the heart of ensuring our finances run smoothly at VIOOH.
They record and report VIOOH's financial position, control assets, minimise risks and ensure tax compliance across all markets.
Harpreet
Finance Reporting Manager
Cooking (Food & Entertaining generally), Reading, Swimming, Walking
Jas
Revenue Accountant
Travelling, sports (football/cricket), reggae music and long walks with my husky!
People
Attracting, engaging, developing and working to retain diverse talent is the purpose of the People Team.
They aim to make VIOOH a great place to work and win in market.

Where would VIOOH be without the People team?
John
Recruitment Manager
Sports, reading, the outdoors, walking the dog and pub gardens.
Joanne
HR Business Partner
80s and 90s hiphop and RnB vinyl collecting
Liz
Head of People
Dancing, singing, cooking and love an upcycling project!
Commercial
The Commercial team consists of two teams supporting our supply and demand-side partners.
The purpose of the supply team is to attract, nurture and grow our media owner client base, supporting our programmatic marketplace enabling the programmatic trading of Digital Out of Home media.

The demand team leads the programmatic revenue generation through strategic partnerships with DSPs, agencies and brands. This is managed through our engagement model and international expansion, focusing on the buy-side.
Wyatt
Account Manager, DSP Partnerships US
Lacrosse, snowboarding, traveling, camping, carpentry & fitness
Patrice
Technical Account Manager
Photography, dancing and pole fitness, trekking through London finding the best Malaysian/Singaporean food
Joonki
Technical Account Manager
illustration, collecting records, reading or listening to podcasts about politics, fitness & psychology
Marketing
Based in the UK and the US, the Marketing Team focuses on key strategic objectives to drive the brand further.
The Marketing team work together to develop and execute a global marketing strategy that highlights VIOOH's positioning products and role, maximising our impact in the DOOH sector. They are passionate about accelerating the understanding and adoption of programmatic OOH globally.
Emma
Marketing and Communications Executive
Obsessed with cooking and video editing (I'm still learning!)
Diu
Marketing Manager, EMEA
Reading, running, cooking, travelling, looking at pictures of cute animals
Caroline
Senior Product Marketing Manager
Jump Rope, Cycling, Poetry, Cocktails
Olympe
Product Marketing Manager
Painting, Volunteering, Reddit browsing
Product
Designing and implementing the future sell-side technology to connect buyers and sellers is the core purpose of the team.
Working closely with the technology team, the product team are transforming the OOH industry as the custodians of the product roadmap and hold the organisation to account in its delivery.
Laura
Product Training Specialist
Phoebe
Product Deployment Manager
Vlad
Principal Product Designer
V-Gaming, Travelling & Skiing
Technology
The engineering team is responsible for delivering a progressive and stable technology platform for VIOOH.
Day by day, they work hard to deliver best-in class support for our internal and external customers.
Yogita
Agile Delivery Manager
Painting, Reading, Binge-watching
Sarah
Technical Support Engineer
Watching stand-up comedy, Drag queen performances and eating/cooking
VIOOH China
Our China team's purpose is to connect OOH and digital advertising in China and Hong Kong.
With a focus on growing and nurturing the client base for their market.
Kora
Account Director
Walking the dog, swimming, binge watching - romance comedy is my favorite
Open Roles
Not seeing a Role for you?
Send us your cv and we'll get in touch when something becomes available