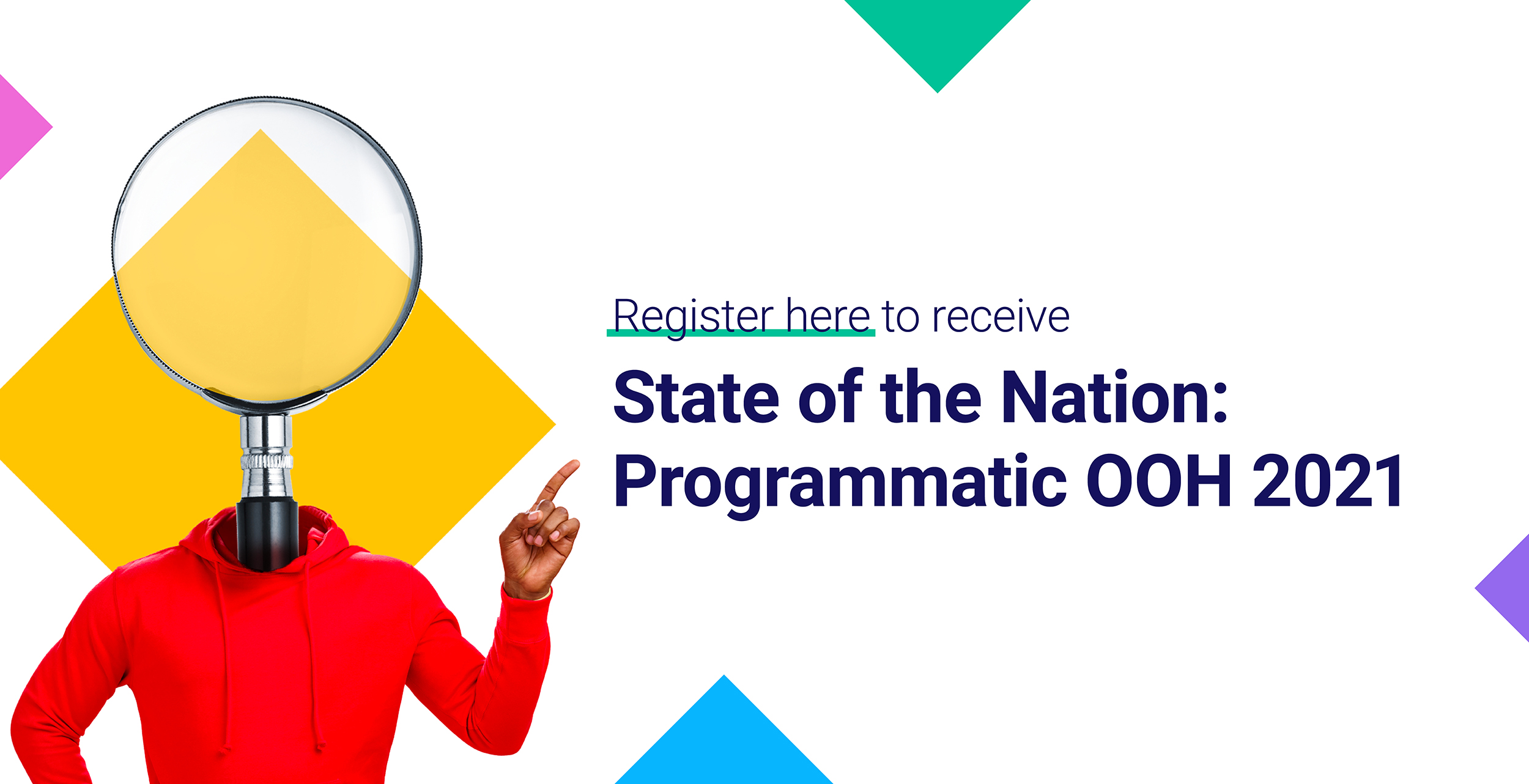 We have partnered with international research consultancy, MTM, who surveyed 1,000 senior agency and advertising executives across the U.S., U.K., Germany, France and Australia to find out what they believe about programmatic OOH, how they rank it compared with other digital channels and where they see OOH in the future.

Read our latest State of the Nation reports to gain a unique insight into the programmatic out of the home industry; its growth, its challenges and what will drive widespread adoption.

We also ran our research in Hong Kong in early 2021, which you can read about here.