Mercedes-Benz
Programmatic campaign with drive-to-store, using client's first-party data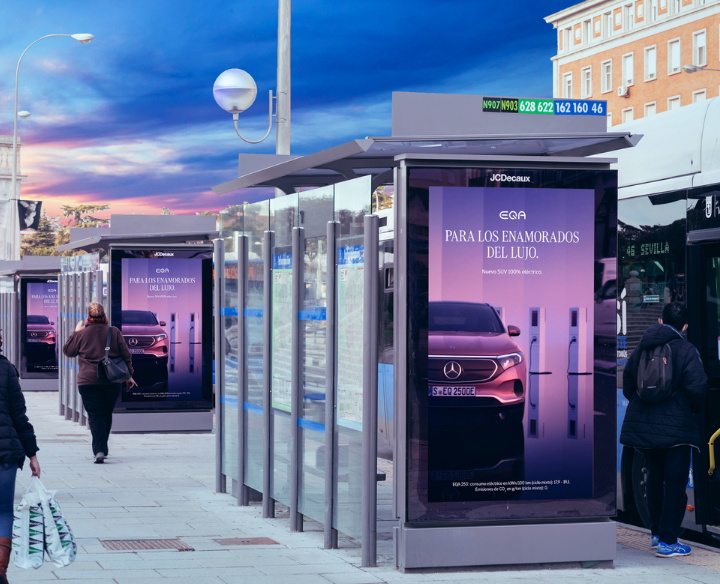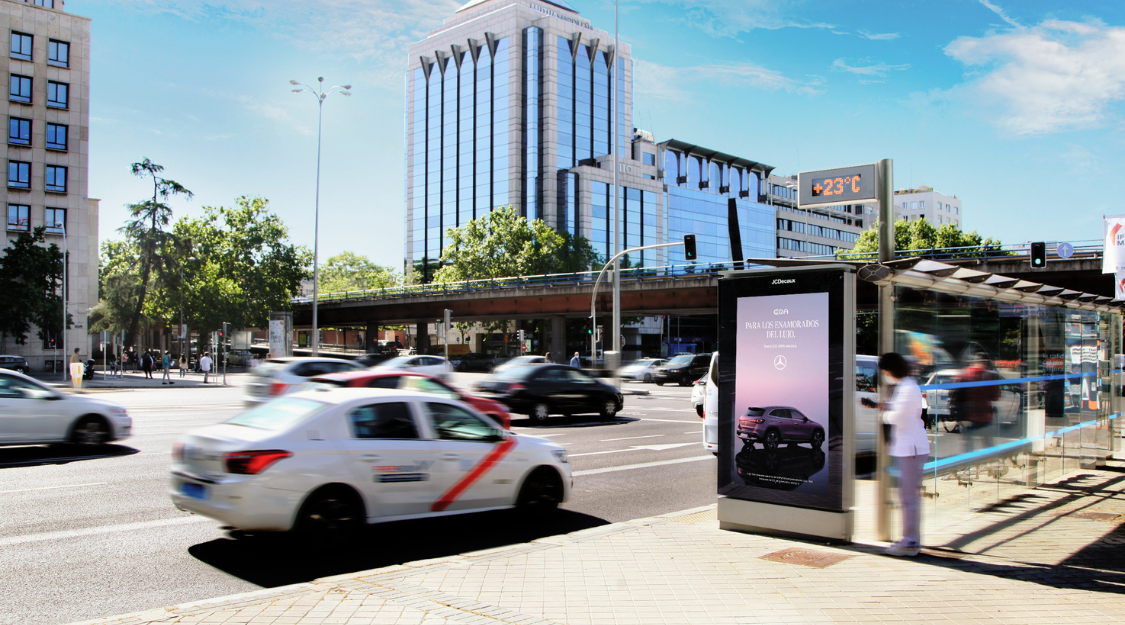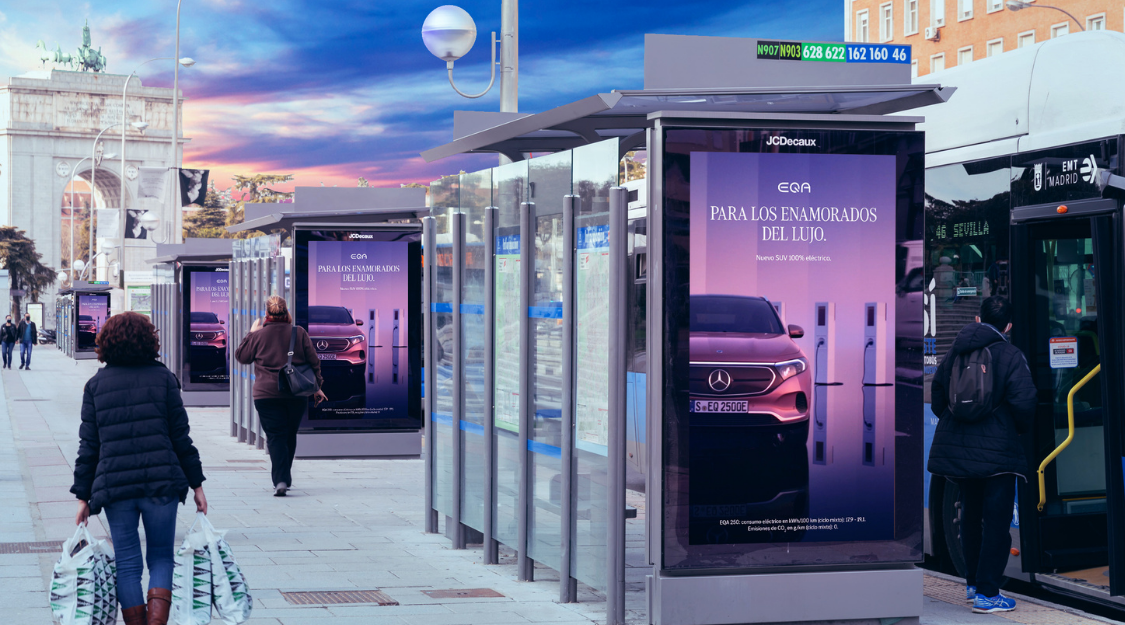 37% of targeted audience approached of the brand
Results
National campaign across major cities in Spain including Madrid, Bilbao, Seville
Location
JCDecaux, AMQ, The Trade Desk
Partners
To promote the launch of their new car, Mercedes-Benz built a campaign with a data-driven strategy, using programmatic to drive flexibility and efficiency to optimise delivery. Uniquely, this campaign utilised Mercedes-Benz's own first-party data about their customers to build an effective
profile for strategic targeting and efficient planning, and create meaningful, tailored conversations.
This campaign is a true example of programmatic driving performance-driven metrics for OOH, as 37% of targeted audiences approached concess
ionaries of the brand, with the data-driven strategy enabling the campaign to have +30% impact above average.
Watch our video below, or download the case study for full details.